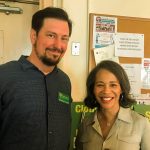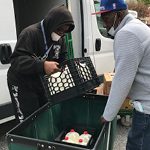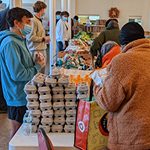 News
Short sentence, or two, for News related messaging can go here.
Get Involved
Our work wouldn't be possible without your support. Your contribution makes a lasting difference in the lives of Delawareans working towards achieving economic stability.
Impact
Short sentence, or two, for Impact related messaging can go here.
A Sanctuary for People in Need Since 1971
St. Patrick's Center provides emergency food, meals, respite for the homeless, clothing, transportation, and recreational activities for people in need on Wilmington's east side. Our services are provided in a welcoming, dignified, respectful, and caring environment. We recognize that people require more than just basic needs-a person's desire to be respected and accepted is not diminished because they are poor and that desire does not fade as they become elderly.
The staff and volunteers of St. Patrick's Center, in the most profound but humble Christian tradition, demonstrate love, value, and respect toward each person and family we serve, inclusive of all cultures, faiths, and beliefs.